Canvas Stretching London
Transform your canvases into masterpieces with our professional canvas stretching services. Perfect for artists, galleries, and art enthusiasts alike.
If you have a painting or a loose canvas that needs a new stretcher, we can re-stretch it for you. We make custom-made high quality stretcher frames to your dimensions using kiln dried woods, slotted joints and cross bars.
Canvas Stretching
Re stretching loose canvases
If you have a painting or a loose canvas that needs a new stretcher, we can re-stretch it for you. Galleries and collectors often have artworks that have been removed from an original stretcher, rolled up and transported in a tube. These then need re-stretching. This job requires careful measurement and patience. Over the years our canvas stretching team have stretched many canvases. Our stretchers are individually, custom made to the exact size required, taking the depth of the previous stretcher into account, as well as, the condition of the paint layer, the squareness of the image and any signs that the original stretcher may have bowed. All our stretchers are kiln dried, slotted stretchers and built with cross bars.
Tray frames
Once a canvas is stretched, it can either be presented as it is or, mounted in a tray frame.
Canvases are not usually glazed but can be placed in a box frame if required. If fading or discolouration is an issue then we would always recommend UV filtering glass or acrylic.
Need Help?
If you have a painting or a loose canvas that needs a new stretcher, we can re-stretch it for you. We make custom-made high quality stretcher frames to your dimensions using kiln dried woods, slotted joints and cross bars.
Why Canvas Stretch
---
Preserves Artwork Integrity
Canvas stretching helps maintain the original shape and texture of the artwork, ensuring it remains true to the artist's vision.
---
A well-stretched canvas presents the artwork in its best form, making colours pop and details stand out more vividly.
---
Stretching is an essential step before framing a canvas, providing a solid base that makes the framing process smoother and more effective.
---
Proper stretching can extend the life of a canvas by preventing sagging and deterioration, ensuring the art remains in excellent condition for years.
---
Professional Presentation
Stretched canvases have a polished, professional look, elevating the overall presentation of the artwork, whether in a gallery, office, or home setting.
---
Canvas stretching allows for customisation in terms of size, depth, and framing options, giving you more control over how the artwork is displayed.
---
A taut, well-stretched canvas is less prone to damage from environmental factors like humidity and temperature changes.
---
Professionally stretched canvases often have a higher perceived value, which is particularly important for artists looking to sell their work.
---
Once stretched, canvases are typically ready to hang, making it easy for buyers or collectors to display the artwork immediately.
---
Improves Texture and Depth
Stretching can enhance the texture of the paint and the depth of the image, especially in the case of oil or acrylic paintings.
---
Facilitates Easier Transport
Stretched canvases are easier to handle and transport, reducing the risk of damage during movement.
---
Supports Large-Scale Artworks
For larger pieces, stretching provides the necessary support to keep the canvas stable and displayable.
---
Adaptable to Various Styles
Whether it's a traditional, modern, or abstract piece, stretching is adaptable to a wide range of artistic styles and mediums.
---
Proper stretching ensures that the canvas remains flat and does not warp over time, which is crucial for the artwork's longevity.
---
Enhances the Artist's Reputation
For artists, presenting work on professionally stretched canvases can enhance their reputation for quality and professionalism.
---
Canvas Stretching FAQs
What is Canvas Stretching?
Canvas stretching is the process of mounting a canvas fabric onto a wooden frame, known as a stretcher bar, to prepare it for framing or hanging.
Why is Canvas Stretching Important?
Stretching a canvas ensures that the artwork is displayed correctly, maintains the integrity of the piece, and prepares it for framing or direct hanging.
Can Any Canvas Be Stretched?
Most canvases can be stretched, but the process may vary depending on the material and condition of the canvas.
How Much Does Canvas Stretching Cost?
The cost varies depending on the size of the canvas and the complexity of the job. We provide a custom quote for each project.
Can I Stretch a Canvas Myself?
While it's possible to stretch a canvas yourself, professional stretching ensures the best results, especially for valuable or large artworks.
What Size Canvases Can You Stretch?
We can stretch canvases of various sizes, from small personal pieces to large-scale artworks.
Do You Offer Conservation-Grade Stretching?
Yes, we specialise in conservation-grade stretching to preserve the longevity and integrity of artworks.
Can Stretched Canvases be Framed?
Absolutely, stretched canvases can be framed. We offer a range of framing options suitable for stretched canvases.
What Type of Frame is Best for a Stretched Canvas?
The best frame depends on the artwork and your personal preference. We can advise on the best options during consultation.
How Do You Ensure the Quality of Canvas Stretching?
We use high-quality materials and meticulous techniques to ensure the canvas is stretched evenly without damaging the artwork.
Can You Stretch a Canvas with Existing Damage?
We can assess the canvas and suggest the best course of action. Minor damages can often be managed during the stretching process.
Do You Provide Canvas Stretching for Artists and Galleries?
Yes, we offer our services to individual artists, private collectors, and galleries.
Some of the brands we've worked with...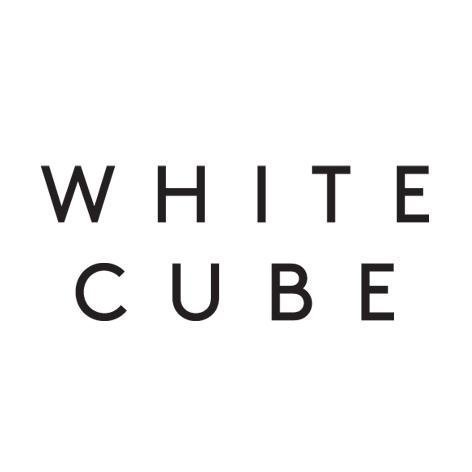 Our Workshop
Our workshop is equipped to handle a wide range of specialist and bespoke projects. Undertaking small and large projects alike, we cater for artists, designers, galleries, museums, photographers and corporate and private clients. Orders range from single frames to framing works for large exhibitions.
Address​
BY APPOINTMENT ONLY
SE1 Picture Frames, Alaska Buildings,
61 Grange Road, London,
SE1 3BA, United Kingdom
Nearest tube: London Bridge, Bermondsey, Borough
Bus: Number 1 and 78.
Free visitor parking available:
Entrance is via Bacon Grove just off Grange road. Enter the Alaska Buildings through the large electric gate. Push buzzer and speak to security to gain access.
Contact us
We are usually on site but to avoid disappointment and to allow us plenty of time to discuss your project with you, please contact us and book an appointment before you set off.

On arrival please report to security.
Please be aware that an accurate quote is usually only possible once we have seen the art work and discussed all possibilities with you. Our standard framing is to conservation standards and this will be reflected in the quote unless otherwise specified.