Terms of Trade
To supply to the customer/client (you) of goods and/or services by SE1 Picture Frames Frames Ltd, hereafter referred to as SE1 Picture Frames shall be subject to the following Terms of Trade.
Price and payment
The price for the supply of goods and services as agreed to be paid by you (excluding VAT).
SE1 Picture Frames shall invoice the customer for payment due at the agreed invoice address.
Invoice amounts for cash customers will be payable at completion (a deposit may be required).
Full payment for agreed works is required according to set terms; a deposit may be requested.

Balance is payable upon completion via bank transfer.

Late payments incur statutory fees and interest.

Work is released for collection/delivery post-payment, except under special arrangements.

Unclaimed work is held for three months, after which we may dispose of it or pass the debt for collection.

The ordering party is responsible for payment unless a third party agreement is made beforehand.

VAT is applicable and shown separately.

International transfer fees are the client's responsibility. Payments must be in GBP.

SE1 Picture Frames Ltd retains ownership of frames until full payment.
Orders and specification of goods
All orders for the goods and/or services to be supplied by SE1 Picture Frames must be confirmed in writing before the job is commenced stating all specifications required, requested with completion date and price agreed. Any later additions must follow the same procedures before commencement.
Delivery
Where it is agreed that SE1 Picture Frames will arrange transportation of the goods to be supplied by them to you then;
The delivery instructions must be confirmed in writing.
Transportation of your goods/finished artwork will be carried out at your own risk,expense and insurance liability.
Where you require the goods/artwork to be despatched and delivered by courier, it is so at the buyer's request and cost. SE1 Picture Frames accepts no liability for any damages caused during transit.
Indemnification
You shall indemnify SE1 Picture Frames against all liabilities, claims, demands, losses, costs and expenses which may be incurred or brought against SE1 Picture Frames in respect of injury to any person or loss or of damage to any property arising out of or in connection with the use by you of the goods and/or services as a result of any negligent act or omission by you or of any breach by you of any of your obligations hereafter.
Liabilty
SE1 Picture Frames will take reasonable care to protect the finished artwork and artwork in its possession.
However SE1 Picture Frames makes no lifetime guarantee on the products and materials it uses for the presentation or preservation of finished artwork.
All or any artwork and/or other goods supplied by you or any third party to SE1 Picture Frames are supplied entirely at your own risk and will remain at risk while in SE1 Picture Frames's custody and SE1 Picture Frames will not be held liable for any loss or damage for any concerned goods/artworks.
Frames used in public areas are the client's responsibility. We advise a professional risk assessment for such displays, including specific glazing and hanging requirements.
Professional installation is recommended for public or commercial spaces.
SE1 Picture Frames Ltd reserves the right to modify these terms without prior notice.
DRYMOUNTING & CANVAS STRETCHING
These processes are undertaken at the owner's risk, except for prints produced by us.
Valuable or irreplaceable items should not undergo dry mounting. Written consent and responsibility waiver are required for such processes.
The client acknowledges all risks and waives any liability for value loss or reputational damage.
Email orders for drymounting imply acceptance of these risks.
SE1 Picture Frames Ltd will reprint damaged prints at no additional cost.
Re-stretching risks, such as tears or paint damage, are solely the client's responsibility.
Insurance
Our liability in respect of customer's artwork and or other goods is limited to a maximum amount of £500.
Therefore you should arrange and maintain adequate insurance cover your responsibilities imposed by these Terms of Trade including without limitations all risks insurance at the full replacements value of any and all artwork and / or other goods supplied by you or any third party to SE1 Picture Frames and for the avoidance of doubt you should maintain such insurance during transportation of such artwork and such goods and of the goods supplied by SE1 Picture Frames hereunder.
Force majeure
SE1 Picture Frames will not be held liable for any failure to supply the agreed goods and services by reason of any event beyond their reasonable control.
Termination
SE1 Picture Frames shall be entitled to terminate the contract with immediate effect in writing if at anytime during the agreed contract period;
1 You fail to make any payment
2 You commit an act of insolvency or make any compostion or arrangement with your creditors or you into liquidation or if any order is made or a resolution is passed for winding up of your company or if you cease trading or if you suffer the appointment of your receiver over the whole or any part of your assets.
Upon termination of these Terms of Trade for any cause whatsoever all sums accrued due to SE1 Picture Frames hereunder will immediately become due and payable to SE1 Picture Frames.
Some of the brands we've worked with...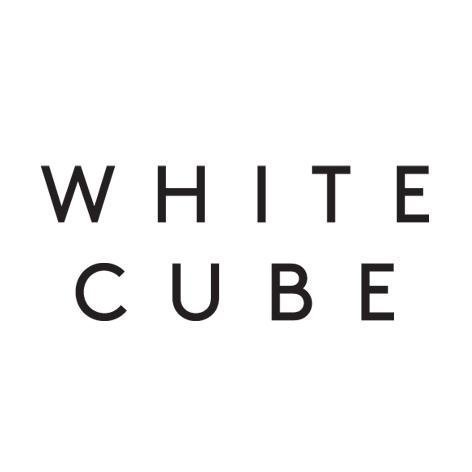 Our Workshop
Our workshop is equipped to handle a wide range of specialist and bespoke projects. Undertaking small and large projects alike, we cater for artists, designers, galleries, museums, photographers and corporate and private clients. Orders range from single frames to framing works for large exhibitions.
Address​
BY APPOINTMENT ONLY
SE1 Picture Frames, Alaska Buildings,
61 Grange Road, London,
SE1 3BA, United Kingdom
Nearest tube: London Bridge, Bermondsey, Borough
Bus: Number 1 and 78.
Free visitor parking available:
Entrance is via Bacon Grove just off Grange road. Enter the Alaska Buildings through the large electric gate. Push buzzer and speak to security to gain access.
Contact us
We are usually on site but to avoid disappointment and to allow us plenty of time to discuss your project with you, please contact us and book an appointment before you set off.

On arrival please report to security.
Please be aware that an accurate quote is usually only possible once we have seen the art work and discussed all possibilities with you. Our standard framing is to conservation standards and this will be reflected in the quote unless otherwise specified.