Conservation Framing London
SE1 Picture Frames specialise in and museum quality and conservation framing services, archival printing and bespoke fine art display solutions in London.
When handling artwork, we use conservation framing methods. This means using materials and techniques that preserve and protect the artwork. It also means that the techniques are reversible, ensuring that the artwork can be released and removed with minimal material damage.
Conservation level framing
Paper is sensitive to its surroundings: it can be affected by damp, changes in temperature and humidity, restriction of movement and exposure to light. Paper will also react to the materials with which it is in contact such as acidic support boards and self adhesive tapes.
Over the years we have seen many damaged artworks that are a result of bad framing including; mount burns, foxing (small brown spots), fading of pigments or darkening and increasing brittleness of the paper. As a conservation framer, SE1 Picture Frames prevents this damage happening by using the very best, modern, conservation materials and techniques.
Museum level Framing
Our team of skilled artisans have been working in the fine art business for many years. We have experience with a wide variety of works including works that are large, fragile, delicate or of high value. In addition to the above conservation level standards, Museum level framing uses the highest level UV glass, cotton rag mounts, Japanese hinging, foil lining of rebates and moisture adsorbing materials like Artsorb to ensure humidity levels remain constant. Please feel free to contact us for a free consultation to discuss your framing project.
Our Services
Conservation and Museum Quality Picture Framing
We use the best quality materials and archival techniques to present and protect your work for future generations. Dedicated to the preservation and presentation of fine art.
Archival Digital Printing Services
Our expert printer has over 30 years of experience in traditional photographic and fine art print making. We use state of the art Epsom printers and the highest quality archival papers.
Bespoke Fine Art Display Solutions
Our team has the understanding of a wide variety of materials to realise bespoke ideas and concepts ranging from the fabrication of bookshelves to more complex display cabinets and much more…
Our Frames
SE1 Picture Frames use a wide variety of materials and various traditional and modern finishing techniques. These include hard wood frames, gilded frames, welded metal frames and more…
Canvas Stretching
When stretching a canvas, SE1 Picture Frames use high quality, kiln dried stretchers. From Single, one of canvases to large exhibitions, we have the space, tools and expertise for your project.
Our Standards
Our job is to protect your artwork. We do everything we can to ensure your work will be safe for generations to come. Have a look at some of the methods we employ when taking on your project.
FAQ's
What is Conservation Framing?
Conservation framing is a method used to preserve and protect artwork, photographs, and memorabilia in a way that prevents deterioration and damage over time. This technique involves using materials and methods that are acid-free and will not harm the artwork. The goal is to ensure that the framed item can be displayed and enjoyed while minimising the risk of any environmental or physical damage.
Why is Conservation Framing Important for Artwork?
Conservation framing is crucial for artwork because it protects the pieces from factors that can lead to deterioration, such as light exposure, humidity, temperature fluctuations, and air pollutants. Artworks, especially those made with sensitive materials like paper, can fade, discolour, or deteriorate if not properly protected. Conservation framing helps in preserving the integrity, appearance, and value of the artwork for future generations.
What Materials are Used in Conservation Framing?
The materials used in conservation framing include acid-free mats and backing boards, UV-filtering glass or acrylic glazing, and archival-quality adhesives. Acid-free mats prevent yellowing or deterioration of the artwork edges. UV-filtering glass or acrylic protects against harmful ultraviolet rays that can fade colours and degrade materials. Archival-quality adhesives ensure that the artwork can be mounted without causing damage or leaving residues.
How Does Conservation Framing Prevent Damage?
Conservation framing prevents damage by creating a protective environment around the artwork. The UV-filtering glazing shields the artwork from harmful sunlight and artificial light. Acid-free materials prevent chemical damage and yellowing. The frame itself provides a physical barrier against dust, insects, and mechanical damage. Additionally, proper sealing techniques in conservation framing help regulate the microenvironment around the artwork, reducing the risk of damage from humidity and temperature changes.
Some of the brands we've worked with...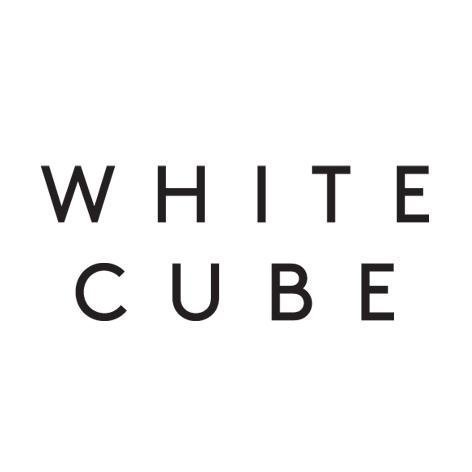 Our Workshop
Our workshop is equipped to handle a wide range of specialist and bespoke projects. Undertaking small and large projects alike, we cater for artists, designers, galleries, museums, photographers and corporate and private clients. Orders range from single frames to framing works for large exhibitions.
Address​
BY APPOINTMENT ONLY
SE1 Picture Frames, Alaska Buildings,
61 Grange Road, London,
SE1 3BA, United Kingdom
Nearest tube: London Bridge, Bermondsey, Borough
Bus: Number 1 and 78.
Free visitor parking available:
Entrance is via Bacon Grove just off Grange road. Enter the Alaska Buildings through the large electric gate. Push buzzer and speak to security to gain access.
Contact us
We are usually on site but to avoid disappointment and to allow us plenty of time to discuss your project with you, please contact us and book an appointment before you set off.

On arrival please report to security.
Please be aware that an accurate quote is usually only possible once we have seen the art work and discussed all possibilities with you. Our standard framing is to conservation standards and this will be reflected in the quote unless otherwise specified.