How to Frame Digital Prints
A Comprehensive Guide on how to Frame Digital Prints
In today's digital age, capturing and preserving memories has become easier than ever. With the rise of digital photography and art, many individuals seek to frame their digital prints to showcase their favourite moments or artwork. If you're wondering how to frame digital prints and want to ensure they stand the test of time, you've come to the right place. In this guide, we will walk you through the steps and considerations involved in framing digital prints.
Choosing the Right Frame
Frame Material
Selecting the right frame material is crucial to ensure your digital print remains in optimal condition for years to come. Here are some common options:
Wood Frames:

Wood frames are a timeless and classic choice.
They provide a warm and elegant appearance.
Consider using wooden frames for a traditional or rustic look.

Metal Frames:

Metal frames are sleek and modern.
They are lightweight and durable.
Ideal for contemporary digital art or photography.

Acrylic Frames:

Acrylic frames offer a sleek, minimalist look.
They are lightweight and shatter-resistant.
Great for protecting your digital prints.
Frame Style
Choosing the right frame style is essential to complement your digital print. Here are some popular styles:
Traditional Frames:

Ornate and decorative frames for a classic look.
Ideal for framing family portraits or vintage artwork.
Contemporary Frames:

Clean lines and minimalist designs for a modern touch.
Perfect for showcasing abstract or contemporary digital art.
Proper Mounting
Matting
Matting provides space between the digital print and the frame's glass. It prevents the print from sticking to the glass or deteriorating. Choose acid-free matting for long-term preservation.
Backing Board
A sturdy backing board supports the digital print and protects it from dust, humidity, and damage. Opt for acid-free and archival-quality backing boards.
Mounting Techniques
Use acid-free mounting materials to secure the digital print. Dry mounting and hinge mounting are popular choices. Consult a professional framer for the best method.
Glazing Options
UV-Protective Glass
UV-protective glass filters harmful UV rays, preventing fading and yellowing of your digital print. It's ideal for preserving colour accuracy.
Acrylic Glazing
Acrylic glazing is lightweight and shatter-resistant, offering UV protection and reduced glare. It's suitable for large digital prints.
Professional Conservation Framing
Why Choose Conservation Framing
Conservation framing ensures the long-term preservation of your digital print. It uses acid-free materials to protect against deterioration and provides museum-quality framing for valuable digital art.
Framing digital prints is a thoughtful way to display your cherished memories and artwork. By selecting the right frame, using proper mounting techniques, and considering glazing options, you can ensure the longevity and visual appeal of your framed digital prints.
At SE1 Picture Frames, we specialise in conservation framing. Our expert framers use archival materials to safeguard your digital prints. Learn more about our conservation framing service here.
How to Frame Digital Prints FAQ
How can I ensure the flatness of my digital print before framing it?
Maintaining the flatness of your print before framing is crucial. It's advisable to avoid rolling it or allowing it to be rolled, as this can introduce complications. Many digital prints have delicate surfaces that are susceptible to damage, and safeguarding them against irreversible scratching is paramount. Begin by determining how much of the paper or image you wish to showcase, while also taking signatures and inscriptions into account.
What should I consider when selecting a frame for my digital print?
When selecting a frame, consider the style, era, and overall essence of the image, in addition to your personal preferences and the compatibility with your interior or intended purpose. Keep in mind that larger prints require robust frames for adequate support. Digital prints come in various forms, and their longevity can be influenced by several factors, including paper type, paper weight, ink type and quality, surface coatings, storage conditions, and more.
What type of glazing is recommended for framing digital prints?
We strongly recommend the use of UV-filtering glass or acrylic to prevent ink fading and paper yellowing. In cases where reflections pose an issue, modern anti-reflection glass can effectively eliminate them. Opting for acrylic also offers the advantage of reducing the overall weight of the frame, thus minimising the risk of damage from glass breakage.
What should I do if my digital print is damaged?
When it comes to damaged digital prints, there are limited options for restoration, and reprinting is often the most common solution. Therefore, it's essential to ensure you have a backup file or thoroughly inspect the print upon acquisition to detect any issues promptly.
Some of the brands we've worked with...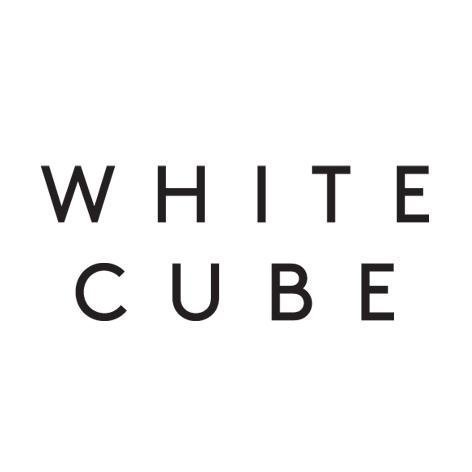 Our Workshop
Our workshop is equipped to handle a wide range of specialist and bespoke projects. Undertaking small and large projects alike, we cater for artists, designers, galleries, museums, photographers and corporate and private clients. Orders range from single frames to framing works for large exhibitions.
Address​
BY APPOINTMENT ONLY
SE1 Picture Frames, Alaska Buildings,
61 Grange Road, London,
SE1 3BA, United Kingdom
Nearest tube: London Bridge, Bermondsey, Borough
Bus: Number 1 and 78.
Free visitor parking available:
Entrance is via Bacon Grove just off Grange road. Enter the Alaska Buildings through the large electric gate. Push buzzer and speak to security to gain access.
Contact us
We are usually on site but to avoid disappointment and to allow us plenty of time to discuss your project with you, please contact us and book an appointment before you set off.

On arrival please report to security.
Please be aware that an accurate quote is usually only possible once we have seen the art work and discussed all possibilities with you. Our standard framing is to conservation standards and this will be reflected in the quote unless otherwise specified.