How to Frame Drawings and Watercolours
Here's some tips on how to frame drawings and watercolours.
Framing drawings and watercolours is an essential aspect of preserving and showcasing your artwork. This guide will take you through the various considerations and steps involved in framing your precious works, looking at mounting options, frame selection and conservation.
Mounting Your Artwork
Choose Your Mounting Style
Before framing your drawings or watercolours, it's crucial to determine the mounting style that best suits your artwork. The choice of mounting can impact the final presentation and help mitigate imperfections such as warping or "cockling."
Window Mounting: Traditional for watercolours, this method involves using a window mount to frame your artwork. It allows you to control the amount of the image that's visible and provides a space for signatures. Hand-ruled and painted wash lines and decorations on the mount can be added upon request.
Float Mounting: If you prefer to showcase the edges of the paper, consider a float-mounted image with a gap around it. This option requires a deeper moulding or box frame and may involve using mounts or spacers to maintain a gap between the glass and the artwork's surface.
You can learn more about our mounting services here.
Selecting the Right Frame
Consider Artwork Style and Purpose
The choice of frame should harmonise with the style, era, and mood of your artwork while complementing your interior or serving its intended purpose.
Antique Frames: For a traditional touch, explore antique frames. These can add a classic and timeless feel to your artwork.
Custom Water-Gilt Frames: If you're looking for a more personalised approach, consider custom-made water-gilt frames. These can be tailored to match the specific needs of your artwork.
Frame Size: Keep in mind that larger images require sturdy frames for proper support. Ensure your chosen frame can adequately support the dimensions of your artwork.
Contemporary Options: For a more contemporary look, opt for a frame that allows the artwork to stand on its own. Avoid overly intricate or heavy framing, which was common in previous eras. Our experts can provide guidance on choosing the right frame for your artwork.
Protecting Your Art with Proper Glazing
Use UV-Filtering Glass or Acrylic
To safeguard your watercolours from potential colour fading, it's advisable to use UV-filtering glazing materials.
UV-Filtering Glass: This type of glass blocks harmful ultraviolet rays, ensuring that your artwork remains vibrant and pristine over time.
Acrylic Options: If you prefer a lighter alternative to glass, UV-filtering acrylic can be used.

Have a look at this video from the Rijksmuseum in Amsterdam who recommend the use of Optium Museum Acrylic when framing valuable drawings. This is a product that SE1 Picture frames regularly use.

Reduce Reflections with Anti-Reflection Glass
Reflections on the glass surface can sometimes detract from the viewing experience. To combat this issue, consider modern anti-reflection glass options that minimize unwanted reflections.
Artwork Conservation
Addressing Cockling and Damage
Watercolours and drawings, due to their delicate nature, are susceptible to warping or "cockling." In the past, some artworks were affixed to cardboard using glue or paste to address this issue. However, the acids in these boards often led to paper discoloration and spotting.
Conservation Challenges: Restoration and conservation of watercolours can be challenging and may not always be feasible.
Professional Expertise: If possible, seek professional conservation work. Our paper conservator is skilled at de-backing watercolours that have been mounted and can usually flatten paper if necessary.
Assessment and Guidance: The conservator can also assess any damage and provide expert guidance on the most appropriate course of action to ensure your artwork's longevity.
Properly framing your drawings and watercolours enhances their visual appeal and ensures their longevity. By following these guidelines, you can showcase your artwork in the best possible way while safeguarding it for future generations to enjoy. You can check out our full list of conservation framing services here.
How to Frame Drawings and Watercolours FAQ's
What type of frame is best for drawings and watercolours?
Drawings and watercolours are often delicate, so they require frames that offer protection from environmental factors. Wooden frames with a glass cover are a popular choice as they provide a classic look while safeguarding the artwork from dust and UV light.
Should I use matting for my drawing or watercolour?
Yes, matting can enhance the visual appeal of your artwork and also protect it by creating a space between the glass and the artwork. Acid-free mats are recommended as they prevent yellowing or damage to the artwork over time. Have a look at our page on mounting artwork for more information.
How do I choose the right glass for framing drawings and watercolours?
The choice of glass is crucial. UV-protective glass is recommended as it protects the artwork from fading due to sunlight exposure. If glare is a concern, consider using anti-reflective glass. Acrylic is the best option if weight of safety is a concern. Have a look at our page on glazing options for more information.
How can I prevent my watercolour from warping in the frame?
To prevent warping, ensure your watercolour is properly mounted on a sturdy, acid-free backing board. Also, avoid placing the framed piece in areas with high humidity or temperature fluctuations.
Is it necessary to seal the back of the frame?
Yes, sealing the back of the frame can provide additional protection against dust, insects, and moisture, which can be detrimental to drawings and watercolours.
Can I frame a drawing or watercolour without glass?
While it's possible to frame without glass, it's not recommended for drawings and watercolours. These mediums are often more susceptible to damage from environmental factors, and glass provides necessary protection.
How often should I check or replace the frame for my watercolour or drawing?
It's good practice to check the frame and its components (like the mat and glass) every few years for signs of wear or damage. If the artwork is displayed in a high-traffic or sunlight-exposed area, more frequent checks may be necessary.
If you have any more questions, or would like to speak to us about any thing related to framing, please get in touch.
Some of the brands we've worked with...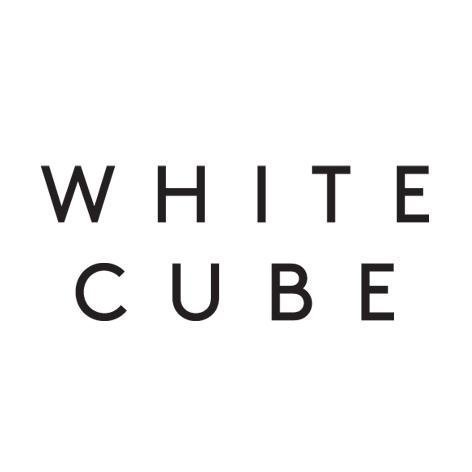 Our Workshop
Our workshop is equipped to handle a wide range of specialist and bespoke projects. Undertaking small and large projects alike, we cater for artists, designers, galleries, museums, photographers and corporate and private clients. Orders range from single frames to framing works for large exhibitions.
Address​
BY APPOINTMENT ONLY
SE1 Picture Frames, Alaska Buildings,
61 Grange Road, London,
SE1 3BA, United Kingdom
Nearest tube: London Bridge, Bermondsey, Borough
Bus: Number 1 and 78.
Free visitor parking available:
Entrance is via Bacon Grove just off Grange road. Enter the Alaska Buildings through the large electric gate. Push buzzer and speak to security to gain access.
Contact us
We are usually on site but to avoid disappointment and to allow us plenty of time to discuss your project with you, please contact us and book an appointment before you set off.

On arrival please report to security.
Please be aware that an accurate quote is usually only possible once we have seen the art work and discussed all possibilities with you. Our standard framing is to conservation standards and this will be reflected in the quote unless otherwise specified.