How to Frame Documents
Comprehensive guide on how to frame documents. Explore the intricacies of framing, mounting, and glazing.
When it comes to elevating the presentation of important pieces, understanding how to frame documents is key. From sentimental letters to prized certificates, the framing technique you choose can transform your document, enhancing its beauty and preserving its significance for years to come.
1. Understanding the Basics of Framing
Framing isn't just about aesthetics; it's about protection too. When you frame a document, especially one with historical or sentimental value, you're shielding it from potential damage. The choice of frame should complement both the document and the space where it will be displayed. Remember, simplicity often leads to elegance.
2. Mounting: The Foundation of Framing
Mounting is the process of securing the document onto a solid backing to keep it flat and protected. Here are some factors to consider:
Visibility: Decide how much of the paper or image you want to be visible.
Mounting Style: Do you prefer window mounting, float mounting, or a combination of both?
Mount Dimensions: Consider the width and color of the mount.
Spacers: If you're using spacers, decide on their depth.
For more on mounting, check out our mounting services.
3. Glazing: The Protective Shield
Glazing refers to the glass or acrylic cover used in framing. It serves as a barrier against external factors like dust, moisture, and UV rays. For documents, especially antique ones, we recommend:
UV Filtering Glass: This helps prevent fading or discoloration.
Anti-reflection Glass: If reflections pose a problem, this type of glass can be a solution.
Discover more about our glazing options.
4. Conservation Standards: Preserving for the Future
When framing valuable documents, it's essential to adhere to conservation standards. This ensures the document remains in pristine condition for years to come. Using museum-quality glass, like the one we used for the Coat of Arms, guarantees longevity and protection against potential damage.
5. Additional Tips for Framing
Location: Avoid placing framed documents near fireplaces, radiators, or vents. Interior walls are ideal as they don't experience extreme temperature fluctuations.
Light Exposure: Long-term display of paper-based materials can lead to permanent damage due to light exposure. Always keep valuable paper collections in good storage conditions.
Materials: Ensure that the materials used, from the frame to the adhesive, are of archival quality to prevent any harm to the document.
6. The Importance of Frame Material
The material of the frame itself plays a crucial role in both the aesthetics and protection of your document. While wooden frames offer a classic and timeless look, metal frames can provide a sleek, modern touch. It's essential to ensure that the frame material is free from acids that could harm the document over time. For those looking to achieve a vintage or rustic appearance, reclaimed wood frames can be an excellent choice.
Discover our range of frame materials
7. The Role of Matting in Framing
Matting is not just a decorative element; it serves a functional purpose by creating a space between the document and the glazing, preventing potential damage from condensation. The color and texture of the mat can complement the document, making it pop. Always opt for acid-free matting to ensure the longevity of your document.
8. The Backing: An Unsung Hero
While it's hidden from view, the backing material is vital. It provides support to the document and ensures it remains flat. Acid-free foam board is a popular choice, offering both support and protection against environmental factors.
9. Hanging and Displaying Your Framed Document
Once your document is framed, the next step is to display it. Consider the lighting in the room; indirect lighting is best to prevent fading. Also, think about the height at which you hang your frame. Typically, the center of the frame should be at eye level. Using appropriate hanging hardware ensures the frame remains securely in place.
10. Maintenance and Care
Even after framing, regular maintenance is essential. Dust your frame regularly with a soft cloth to keep it looking pristine. If you've used UV filtering glass, it will protect your document from the harmful effects of sunlight, but it's still a good idea to avoid direct sunlight. Periodically check the frame's seal to ensure no moisture or pests can get inside.
11. Custom Framing: A Personal Touch
For those with unique or irregularly sized documents, custom framing is the way to go. It allows for a tailored approach, ensuring your document is framed to perfection. At SE1 Picture Frames, we offer bespoke framing services, catering to all your specific needs.
Learn more about our custom framing services
Conclusion
Framing is both an art and a science. At SE1 Picture Frames, we combine our artistic flair with technical expertise to provide you with framing solutions that are both beautiful and durable. Whether you're looking to frame a document, canvas, or print, we have the skills and materials to meet your needs.
Some of the brands we've worked with...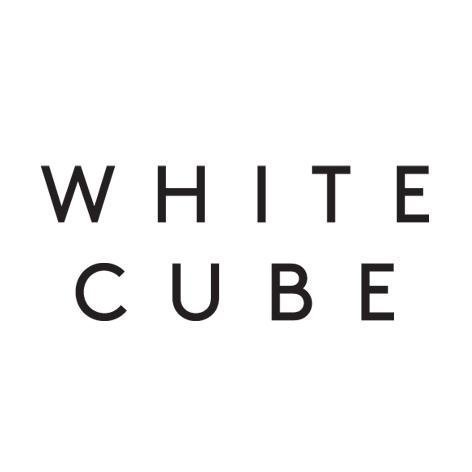 Our Workshop
Our workshop is equipped to handle a wide range of specialist and bespoke projects. Undertaking small and large projects alike, we cater for artists, designers, galleries, museums, photographers and corporate and private clients. Orders range from single frames to framing works for large exhibitions.
Address​
BY APPOINTMENT ONLY
SE1 Picture Frames, Alaska Buildings,
61 Grange Road, London,
SE1 3BA, United Kingdom
Nearest tube: London Bridge, Bermondsey, Borough
Bus: Number 1 and 78.
Free visitor parking available:
Entrance is via Bacon Grove just off Grange road. Enter the Alaska Buildings through the large electric gate. Push buzzer and speak to security to gain access.
Contact us
We are usually on site but to avoid disappointment and to allow us plenty of time to discuss your project with you, please contact us and book an appointment before you set off.

On arrival please report to security.
Please be aware that an accurate quote is usually only possible once we have seen the art work and discussed all possibilities with you. Our standard framing is to conservation standards and this will be reflected in the quote unless otherwise specified.