How to Frame Textiles: Preserving and Displaying Fabric Art
Learn how to beautifully display and preserve your fabric art with our comprehensive guide.
Textile art is an ancient and diverse form of creative expression, encompassing everything from tapestries and embroideries to contemporary fabric designs. To preserve and showcase these unique pieces, proper framing is essential. This article will guide you through the process of framing textiles, ensuring your fabric art is displayed beautifully and preserved for years to come.
Understanding the Importance of Conservation Framing
What is Conservation Framing?
Conservation framing is a method used to protect and preserve artwork for future generations. It involves using materials and techniques that prevent damage from environmental factors. Learn more about our conservation framing services.
Why Use Conservation Framing for Textiles?
Textiles are particularly susceptible to damage from light, humidity, and handling. Conservation framing safeguards these pieces by using acid-free materials, UV-protected glazing, and proper mounting techniques.
Preparing Your Textile for Framing
Assessing the Textile's Condition
Examine the fabric for any signs of wear, tear, or discoloration.
Consider professional cleaning if the textile is aged or soiled.
Choosing the Right Materials
Opt for acid-free backing and mounting materials.
Select a frame that complements the textile's aesthetic. Explore various frame styles.
The Framing Process
Mounting Techniques
Hand-Stitching: Ideal for delicate and antique textiles.
Pin Mounting: Suitable for robust fabrics that can withstand minimal puncturing.
Stretching: Best for textiles needing tension to display correctly.
Selecting the Appropriate Glazing
Use UV-filtering glass or acrylic to protect against light damage.
Consider anti-reflective options for enhanced viewing. Discover more about glazing options.
Displaying Your Framed Textile
Ideal Placement
Avoid direct sunlight and high humidity areas.
Consider the room's aesthetics and how the textile complements it.
Maintenance Tips
Regularly dust the frame and glazing with a soft cloth.
Periodically check the textile for signs of deterioration.
Framing textiles is an art that requires careful consideration of materials, techniques, and display conditions. By following these guidelines, you can ensure that your fabric art is not only showcased beautifully but also preserved for future enjoyment. For professional assistance in framing your treasured textiles, consider SE1 Picture Frames' conservation framing services.
How to Frame Textiles FAQ's
What types of textiles are suitable for framing?
Almost any textile can be framed, from antique tapestries and needlework to modern fabric art. The key is using the right framing techniques to preserve the textile's integrity and appearance.
How do I know if my textile needs cleaning before framing?
Examine your textile for any visible dirt, stains, or odors. If present, it's best to have it professionally cleaned to avoid any damage during the framing process.
Can I frame a textile at home, or should I use professional services?
While it's possible to frame textiles at home, professional framing ensures that your piece is handled with care and framed using archival materials and techniques. This is especially important for valuable or delicate textiles.
What is the best type of glass for framing textiles?
UV-filtering glass or acrylic is recommended to protect the textile from fading and light damage. Anti-reflective options can also enhance the visibility of the textile's details.
How does the mounting process work for delicate textiles?
Delicate textiles are often hand-stitched onto a conservation-quality backing. This process is gentle and ensures that the textile is not damaged or altered.
How often should I check my framed textile for signs of deterioration?
It's a good idea to inspect your framed textile at least once a year. Look for any changes in colour, texture, or signs of damage from humidity or light.
What should I do if I notice deterioration in my framed textile?
If you notice any deterioration, it's best to consult with a conservation framing professional. They can assess the situation and recommend the best course of action.
Are there specific frames that are better for textiles?
The choice of frame largely depends on the textile itself and your personal preference. However, it's important to use a frame that provides enough depth to accommodate the textile without pressing it against the glass.
How do I choose the right backing material for my textile?
Acid-free, archival-quality backing materials are the best choice for textiles to ensure long-term preservation. Your framing professional can help you select the most suitable option.
Can I frame a textile with existing damage?
Yes, textiles with existing damage can still be framed. Professional framers can offer solutions to stabilise and protect the textile as much as possible during the framing process.
Some of the brands we've worked with...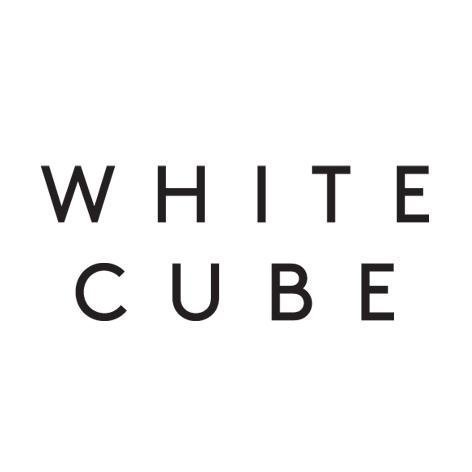 Our Workshop
Our workshop is equipped to handle a wide range of specialist and bespoke projects. Undertaking small and large projects alike, we cater for artists, designers, galleries, museums, photographers and corporate and private clients. Orders range from single frames to framing works for large exhibitions.
Address​
BY APPOINTMENT ONLY
SE1 Picture Frames, Alaska Buildings,
61 Grange Road, London,
SE1 3BA, United Kingdom
Nearest tube: London Bridge, Bermondsey, Borough
Bus: Number 1 and 78.
Free visitor parking available:
Entrance is via Bacon Grove just off Grange road. Enter the Alaska Buildings through the large electric gate. Push buzzer and speak to security to gain access.
Contact us
We are usually on site but to avoid disappointment and to allow us plenty of time to discuss your project with you, please contact us and book an appointment before you set off.

On arrival please report to security.
Please be aware that an accurate quote is usually only possible once we have seen the art work and discussed all possibilities with you. Our standard framing is to conservation standards and this will be reflected in the quote unless otherwise specified.