10 Benefits of Framing Your Artwork
Explore the essentials of framing your artwork for lasting protection, presentation, and appeal in our expert guide.
Framing your artwork is a multifaceted decision that goes beyond mere aesthetics. It serves various essential functions that can significantly impact the preservation, presentation, and perception of your art.
Here, we explore the compelling reasons why you should consider framing your artwork, and why it's worth investing in this practice.
Table of Contents
1. Protection for Your Artwork
Shielding from Environmental Factors: Framing acts as a protective barrier, safeguarding your artwork from environmental threats such as dust, pollutants, and harmful UV light. These elements can cause fading, discoloration, and long-term damage to your art.
Physical Damage Prevention: In addition to environmental factors, framing also guards against physical damage. Tears, creases, and accidents are less likely to occur when your artwork is enclosed in a sturdy frame.
2. Preservation of Artistic Quality
Extended Lifespan: Proper framing, particularly when using archival materials, can significantly extend the lifespan of your artwork. The use of acid-free matting and UV-protective glass or acrylic creates a microenvironment that helps preserve your art's quality for years to come.
3. Enhanced Presentation
Visual Appeal: A well-chosen frame can elevate the presentation of your artwork, enhancing its visual appeal and professionalism. The frame can harmonise with the colours, style, and theme of the artwork, giving it a cohesive, finished appearance.
4. Creating a Focal Point
Attention-Grabbing: Framing can transform your artwork into a captivating focal point within a room. A thoughtfully framed piece of art can instantly capture the viewer's attention and set the tone for the entire space.
5. Versatile Display Options
Adapt to Various Settings: Framing allows you to exhibit your artwork in a multitude of ways. Whether you prefer to hang it on the wall, place it on an easel, or set it on a tabletop or shelf, your choice of frame will provide the adaptability needed to fit different environments and décor styles.
6. Increased Value and Collectibility
Perceived Value: Framing can enhance the perceived value of your artwork. For collectors and art buyers, framed pieces often possess greater appeal and can command higher prices. Additionally, framed artwork is more likely to be considered collectible and preserved for future generations.
7. Customization to Your Preferences
Tailored Frames: Custom framing offers the opportunity to tailor the frame to your specific artwork and style preferences. You can choose from a wide range of materials, colours, and styles to create a frame that complements and enhances the uniqueness of your artwork.
8. Matting and Mounting Options
Visual Enhancement: Framing allows you to utilise mats to create a border around the artwork, protect it from contact with the glass, and improve visual focus. Mats can also serve to isolate the artwork from the frame itself, reducing the risk of damage.
9. Adding Context and Storytelling
Enhancing Appreciation: Framing can add context and storytelling to your artwork. Placing the artwork in an appropriate frame can provide historical or thematic context, enhancing the viewer's understanding and appreciation of the piece.
10. Display and Preservation of Keepsakes
Beyond Traditional Art: Framing isn't limited to traditional artwork. It can also be used to display and preserve keepsakes, such as family photos, memorabilia, and heirlooms.
Summary: Benefits of Framing Your Artwork
In summary, framing your artwork goes beyond mere aesthetics; it serves practical and functional purposes in terms of preservation and protection. It also plays a crucial role in how your artwork is perceived and appreciated, making it a valuable investment in the long-term enjoyment and longevity of your art.
When framing your artwork, consider the quality of materials, the style of the frame, and the specific requirements of your artwork to ensure that it is appropriately presented and preserved.
Take a look at our page on conservation and museum quality framing here.
Some of the brands we've worked with...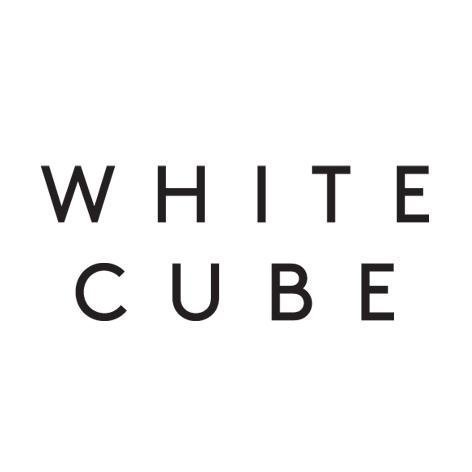 Our Workshop
Our workshop is equipped to handle a wide range of specialist and bespoke projects. Undertaking small and large projects alike, we cater for artists, designers, galleries, museums, photographers and corporate and private clients. Orders range from single frames to framing works for large exhibitions.
Address​
BY APPOINTMENT ONLY
SE1 Picture Frames, Alaska Buildings,
61 Grange Road, London,
SE1 3BA, United Kingdom
Nearest tube: London Bridge, Bermondsey, Borough
Bus: Number 1 and 78.
Free visitor parking available:
Entrance is via Bacon Grove just off Grange road. Enter the Alaska Buildings through the large electric gate. Push buzzer and speak to security to gain access.
Contact us
We are usually on site but to avoid disappointment and to allow us plenty of time to discuss your project with you, please contact us and book an appointment before you set off.

On arrival please report to security.
Please be aware that an accurate quote is usually only possible once we have seen the art work and discussed all possibilities with you. Our standard framing is to conservation standards and this will be reflected in the quote unless otherwise specified.